|̲̅̅●̲̅̅|̲̅̅=̲̅̅|̲̅̅●̲̅̅| !! GROUP GIFT !! @ MAINSTORE |̲̅̅●̲̅̅|̲̅̅=̲̅̅|̲̅̅●̲̅̅|
▀▄▀▄▀▄▀▄▀▄▀▄▀
▄▀▄▀▄▀▄▀▄▀▄▀▄▀
Freebie
To celebrate the oncoming of one of my most favourite events of the year -'Fantasy Faire 2020' April 23rd – May 10th, this month's freebies is decidedly fantastical.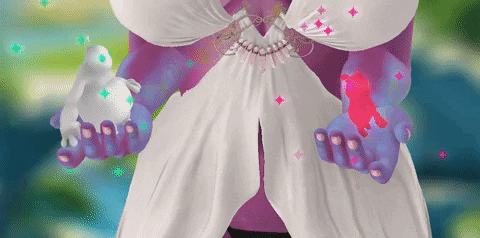 Critters that stare at eachother from the distance created from your hands. They change colours, and particles on a timer.
Loads of colours!
You can even customise how long the timer is!
Tp on down to Birth!
http://maps.secondlife.com/secondlife/DLicious/91/241/21
—————————
@ The Liason Collaborative (Starts 3rd April)
http://maps.secondlife.com/secondlife/The Liaison Collaborative/140/149/23
Sunshine for the Spring and Summer! Depending on the size you set these can look really eerie,
or just make your eyes filled with the vibrance of the sun.
AUTO-DILATE – have them animating with the pupil-dilation features within the main Glimmer Eyes Hud!
6 textures, in sharp and blurred versions.
Can customise their size.