@ Kinky
http://maps.secondlife.com/secondlife/Liberty City/122/32/36
Boob – O – Magic' Breast Deformer/ Positioner
---
This hud has it all, a veritable bonanza of boob options!
Over 1000 combinations – move both boobs at once,
or independently, in all directions!
Works with lots of mesh bodies.
Want perfect customisable cleavage? Up down, left right,
in and out? Bigger boobs by bringing them foreward, down?
Smaller? Move your breasts in every axis.
Lounging at different angles and want gravity to realistically affect
your boobs differently? Or want them to spill naturally over your sides?
Create the appearance of silicon tits or
even have droop for more mature looks beyond shape settings with boob height.
Bunch up your boobs just how you want for that special outfit.
Quick previews here –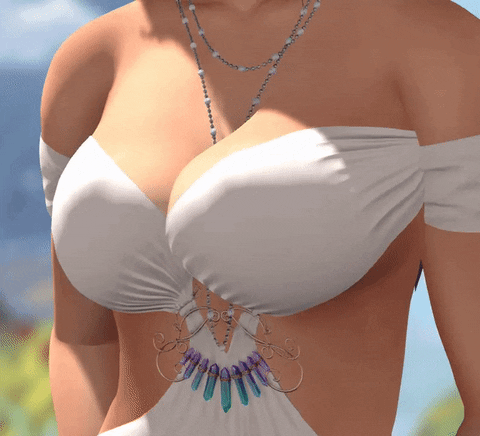 ---
|̲̅̅●̲̅̅|̲̅̅=̲̅̅|̲̅̅●̲̅̅| !! GROUP GIFT !! @ MAINSTORE |̲̅̅●̲̅̅|̲̅̅=̲̅̅|̲̅̅●̲̅̅|
▀▄▀▄▀▄▀▄▀▄▀▄▀
▄▀▄▀▄▀▄▀▄▀▄▀▄▀
Freebie every first weekend of the month @ Birth and we're on to the next seasonally themed group gift @ Birth!
It's getting colder and the days are getting shorter, and what's
more wintery than when it's cold enough to see your own breath.
Two breathing particle attachments, one breathing out of the mouth, the other from each nostril. Scripted to give randomly varying opacities of breath.
Tp to Birth here:
http://maps.secondlife.com/secondlife/DLicious/91/241/21
---
|̲̅̅●̲̅̅|̲̅̅=̲̅̅|̲̅̅●̲̅̅| WOMENSTUFF HUNT |̲̅̅●̲̅̅|̲̅̅=̲̅̅|̲̅̅●̲̅̅|
Free and up for grabs as part of the awesome womenstuff hunt –
Super cute kawaii style blush, in four colours.

<a href="https://sl-stuff.com/womenstuff-hints/#a6c1f040bbcd37ef2&#8243; rel="noreferrer nofollow">sl-stuff.com/womenstuff-hints/#a6c1f040bbcd37ef2</a>
Just find the women's shirt with the following –
Hint at Birth: "It's Potted! … "
Tp to Birth here:
http://maps.secondlife.com/secondlife/DLicious/91/241/21